Discover the Buried Treasure at Captain Jack's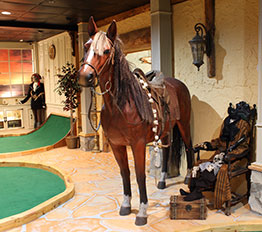 Be on the look out for this old pirate and his trusty horse that is equipped with this antique saddle dating back to the 1800's.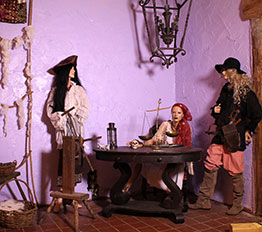 Enter the Bahama Trading Company and see the local pirates come ashore and barter their plundered loot.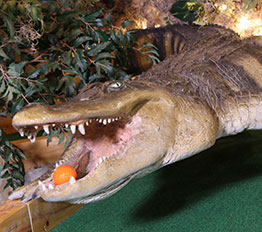 Beware of alligators as you try to get a hole in one on this test of a true pirate's skill.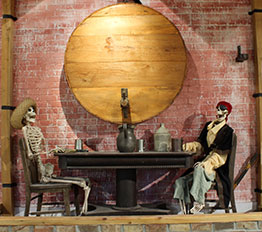 View this replica rum barrel that adorns the wall of the Crow's Nest Tavern.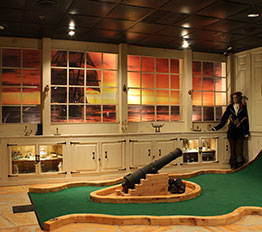 The Spanish galleon approaching from the stern of the ship. This pirate has some treasures on display.